Since 1992, our family-owned and operated business has been a leader in pool and spa products, goods, and services in the Quad Cities area. Providing you with the highest quality and the most reputable line of products at the fairest value based price. Our knowledgeable and courteous staff will take the time to explain our products, enabling you to make the best decision for your family.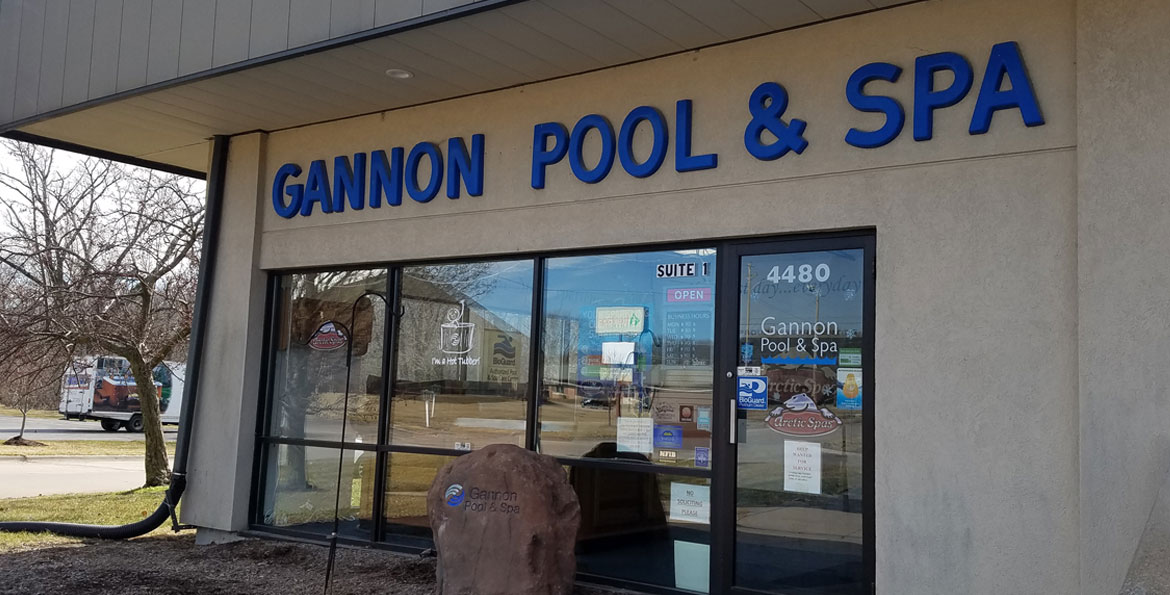 LOCAL & QUAD CITIES FRIENDLY
Our QCA store is located in Rock Island, Illinois, to make Gannon Pool and Spa easily accessible for all of our customers. Gannon Pool and Spa is the leading retailer of the biggest names in pools, spas, hot tubs, and accessories
WE ARE KNOWLEDGABLE
Our friendly, easy going, and knowledgeable sales staff, together has over 100 years experience in the pool and spa industry. Our staff is geared to helping and educating you for all of your spa and pool care needs
WHY CHOOSE US?
Gannon Pool & Spa is an award winning full service pool dealer offering new pools, spas and hot tubs, toys and accessories and water treatment solutions. We are also the preferred pool renovation company in the Quad Cities area.
Gannon Pool & Spa takes pride in providing excellent customer service backed by years of knowledge and experience. Our Services include:
New Pools, Spas and Hot Tubs
Pool Renovations
A Full Service Department
Free Water Analysis
Chemicals and Treatment Supplies
Pool Openings and Closings
Toy and Accessories
More than 40 years in the Pool Industry